Have durable and legible coding and markings on cables and pipes
What are the decisive factors when selecting a coding system for identification markings on cables & pipes? Character legibility and resistance to smudging are key.
Rolling cables onto spools post-print could lead to smudging and cause product markings to become illegible. The print must also tolerate the friction of unwinding and installing the product, so ink adherence is essential to prevent readability issues from occurring.
Unreadable product markings could lead to incorrect usage or compromising of traceability information.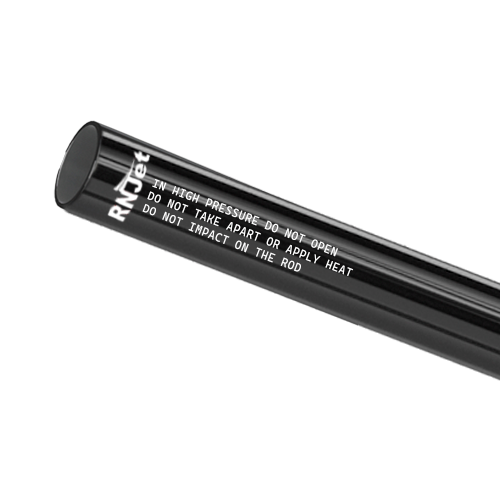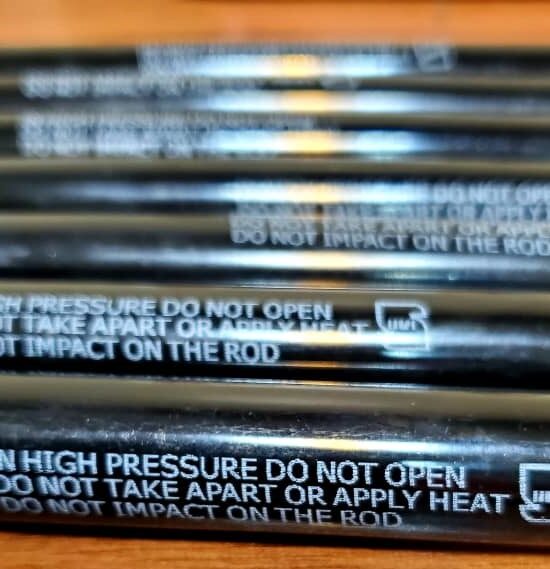 With RNJet printers, you can quickly and accurately code your products. With our specially formulated, instant-dry ink, you can depend on the markings to remain legible throughout the life of the cables. When you need inks that offer strong adhesion in challenging environments, RNJet delivers.
A wide variety of colors such as Black, Pigmented White & Yellow, Red, Blue, FDG and UV Black gives you the flexibility to mark practically any product the way you want.
More Printers Great for Cable and Pipe Application
Explore the possibilities…
Incredible Value, Unprecedented Performance.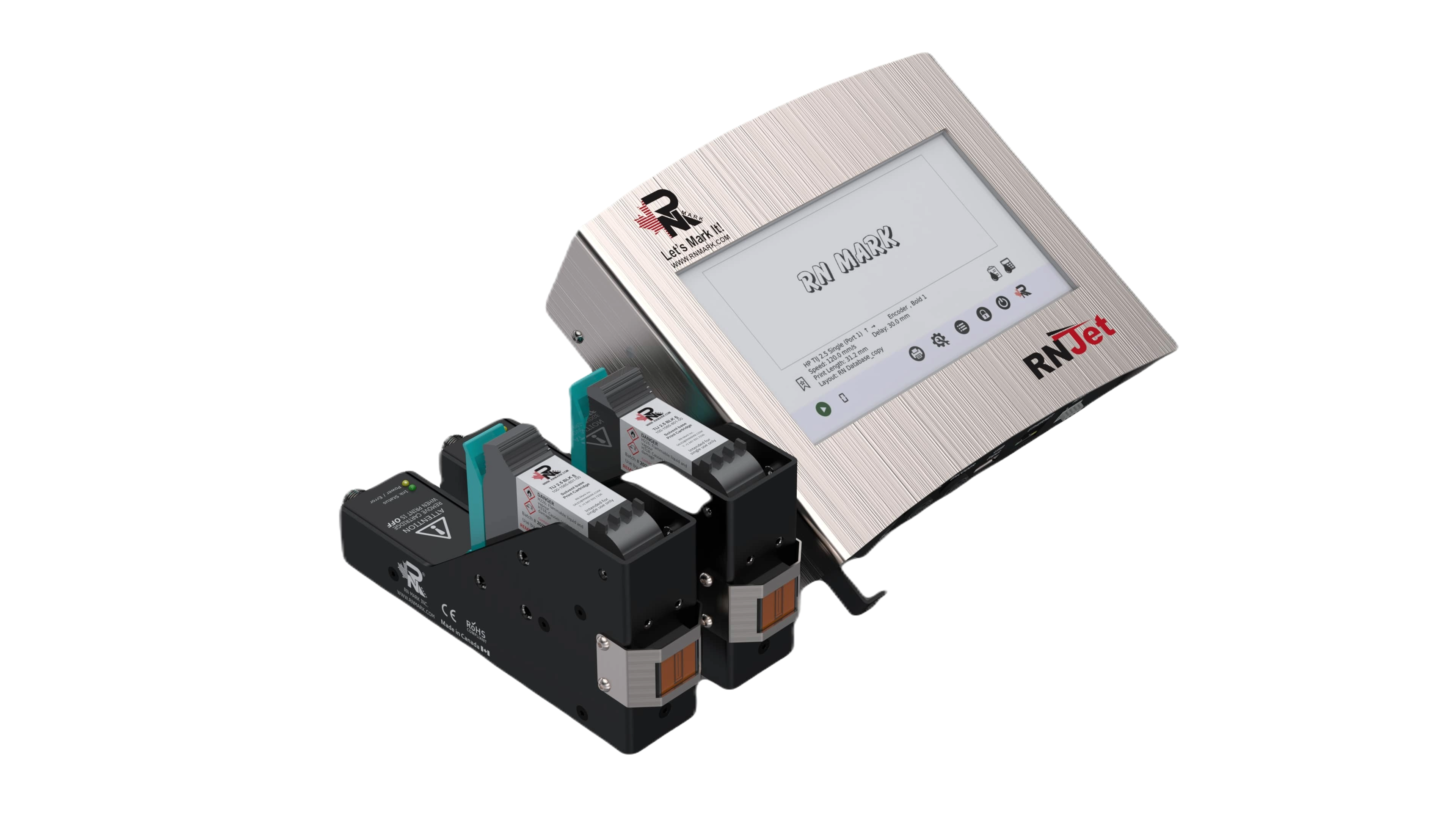 Dual head, small character
Extreme Printing Power, Extremely Affordable.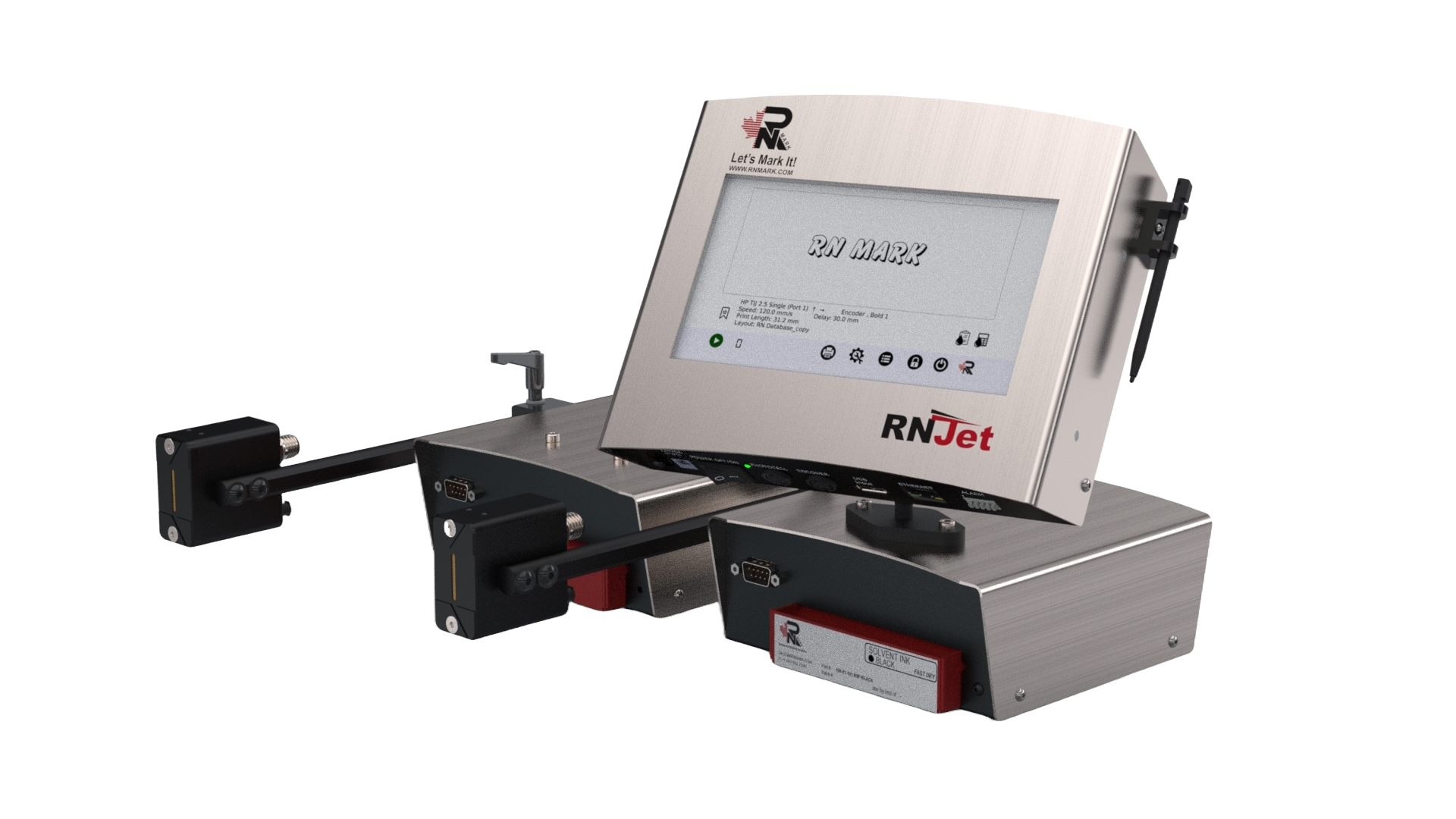 Dual head, small character
Serious Performance for Serious Requirements.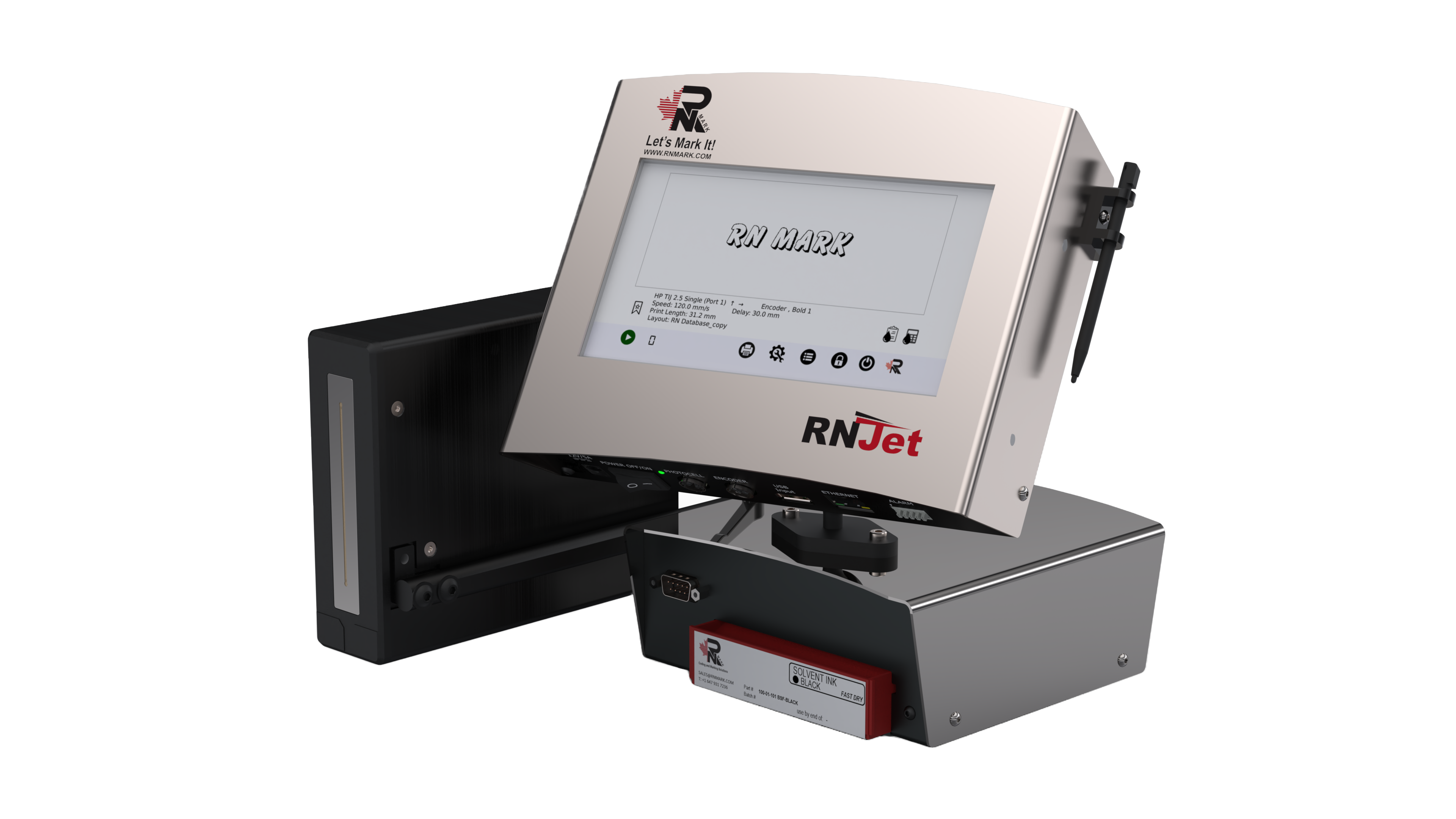 Single head, large character