Reliable, high resolution large character coding.
Print up to 72mm in height, and up to 90m/min.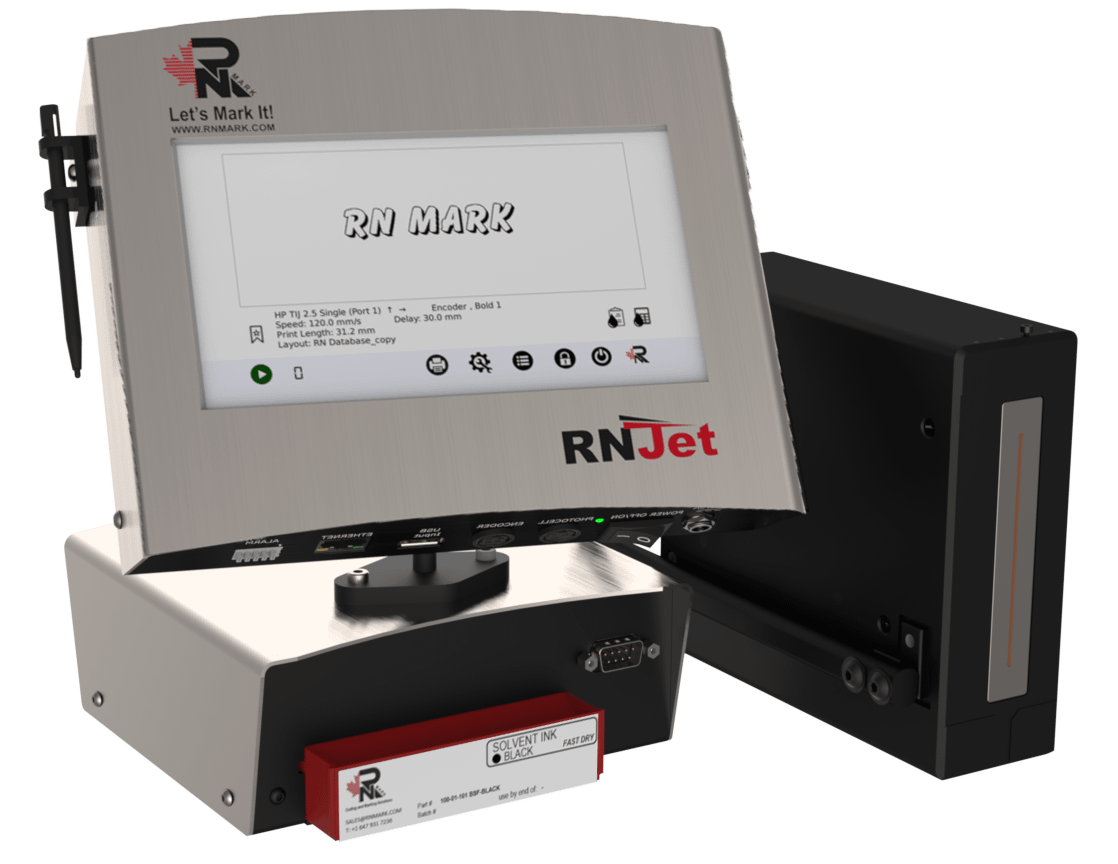 Serious performance for serious requirements.
Print on any color material
With a wide variety of inks, it's easy to mark & code any color material. Highly reliable for printing on colorful wooden pallets
This printer requires very little maintenance, keeping your line moving smoothly
Save money on labels by printing them directly onto your product or secondary packaging
Print from a dynamic database, GS1 Data Matrix & UDI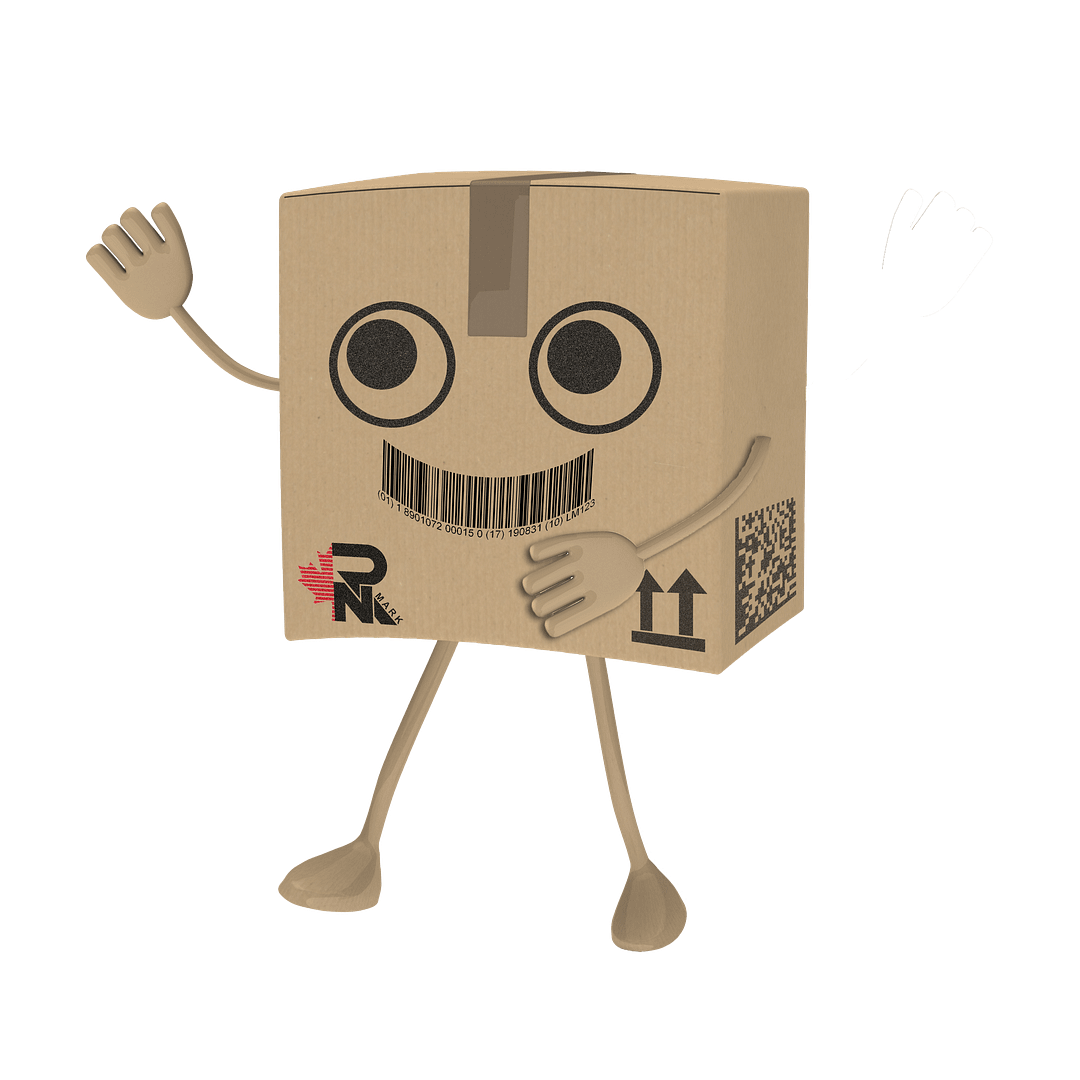 Print up to 72mm in height with up to 50 readable lines.
Max drying time is 10 to 15 seconds on non-porous materials, instantly dries on porous materials.
Print up to 60m/min at 180 dpi, or 90m/min at 100 dpi.
Internal memory can store 1000+ unique messages.
Print at up to 180 dpi, depending on line speed.
Print head can be placed up to 15mm away from the object.
Fast-dry solvent ink available in red, blue, black, pigmented white and yellow, as well as UV black and white. Includes low ink alarm and consumption calculator.
Our reliable 7″ LCD controller is durable, dust resistant, and has fast communications. Upload any font, image, or design you want with ease.
We are a proudly Canadian company; our machines are designed and fully manufactured by our skilled team of technicians in Ontario
Single Piezoelectric high resolution, large character print head system.
Ideal for large character coding on:
Fertilizer, cement, flour bags, etc
Textiles
Metal components
Cannabis pouch bags
Cases
Cardboard
Cartons
Wood products
Pallets (wooden and coated)
Woven bags
Automotive parts
Isolation
Filters
and more!
Each printer comes pre-loaded with our Windows based software, free of charge. This user-friendly software is capable of printing the following data on practically any surface you need:
Static text
Auto date & time
Julian date
Jalali date
Auto manufacture date
Auto expiry date
Batch number
Serial number
Auto shift codes
Logo
Image
QR code
GS1 Data Matrix
UDI
Database
Counter
External text (weight & other info from scale and barcode scanner)
Our specialized Windows-based software comes equipped with a low ink indicator and ink level calculator. When the ink cartridge is inserted, RNSoft measures the remaining ink level and lets you know when it's time to replace , so you can closely monitor each individual color and cartridge, never missing a print.
With RNSoft, handling any marking requirements, big or small, is easy. The software allows up to 100 printers to be connected to one PC simultaneously.
Optional Vision Inspection Solutions for Marking & Coding Quality
We are proud to offer full-featured, powerful vision systems which perform fast, accurate inspections of every product marking that passes through your production line.
These systems help to ensure quality and compliance by checking the print quality, position, readability and accuracy of codes.
This works by obtaining serial number information from the company or manufacturing server. Each object is marked with an encoded, unique serial number using a Data Matrix. A sophisticated vision system consisting of multiple cameras verifies the quality of the markings, and an integrated reject system reliably removes failed items from the production line. After serialization, the products are stacked to form a bundle or multipack. A camera captures the serial number of each item in the pack, recording the link between parent-child packages. A label containing a unique serial number for the bundle and a 2D barcode is then applied to the bundle. This same process is then applied to each bundle comprising a carton. In the final aggregation stage, cartons are stacked on a pallet, and another identifier unique to the pallet is applied. The aggregation steps during the production process establish the parent-child links between the aggregated component (parent) and its content (child).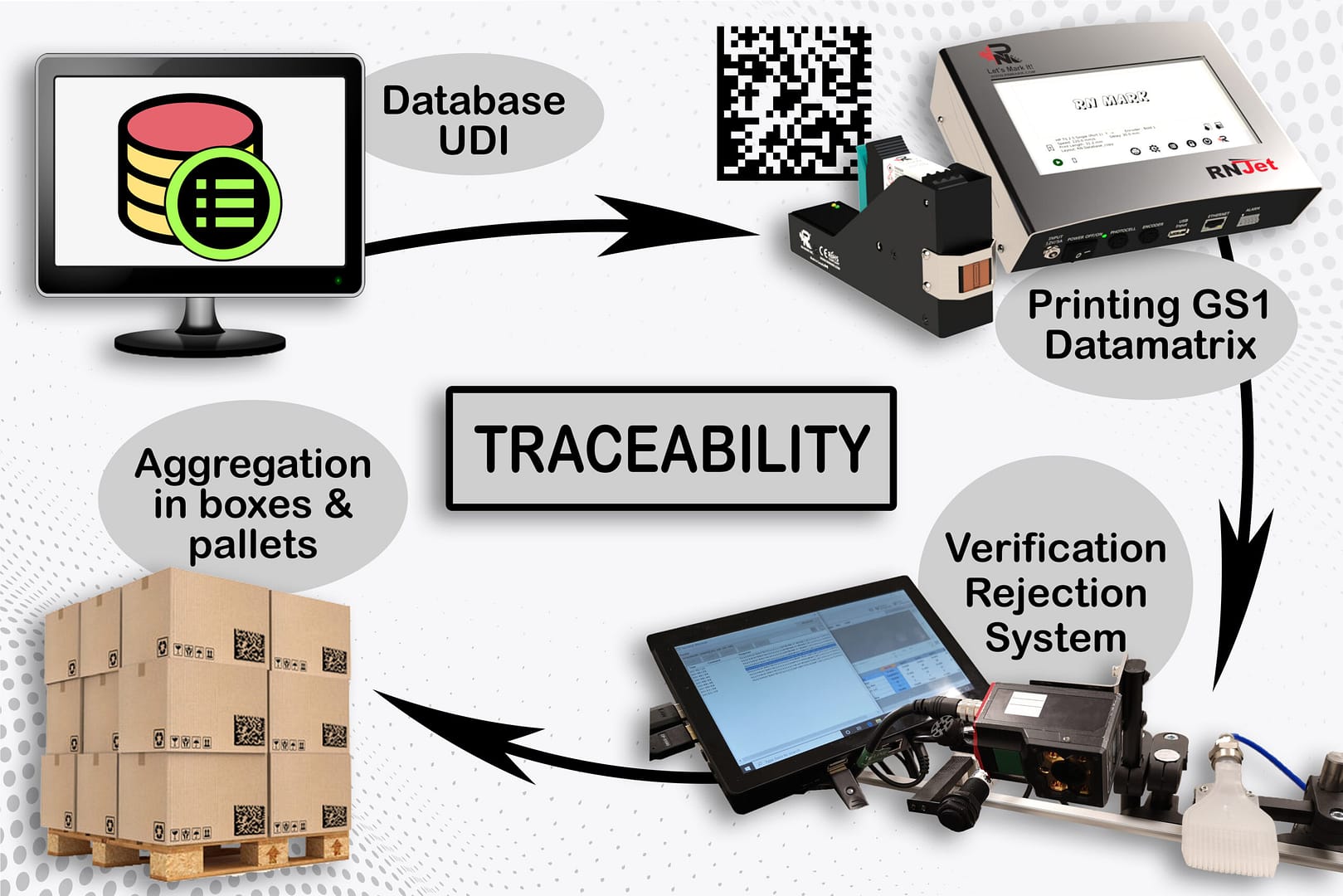 Our knowledgeable team would be happy to provide more information about our powerful visual inspection systems, and how they can help strengthen your production line!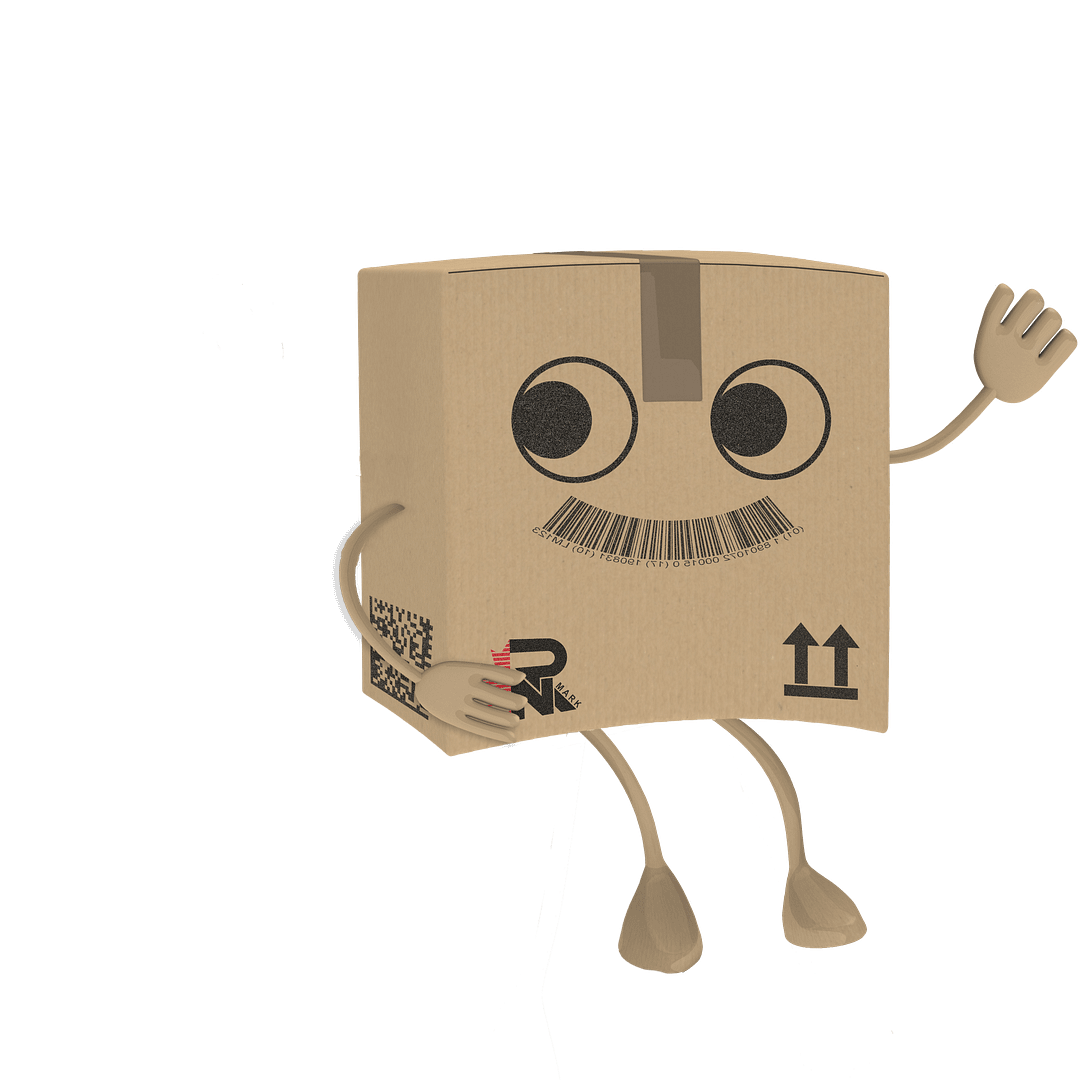 Explore the possibilities…
The Printer That Every Printer Wants To Be.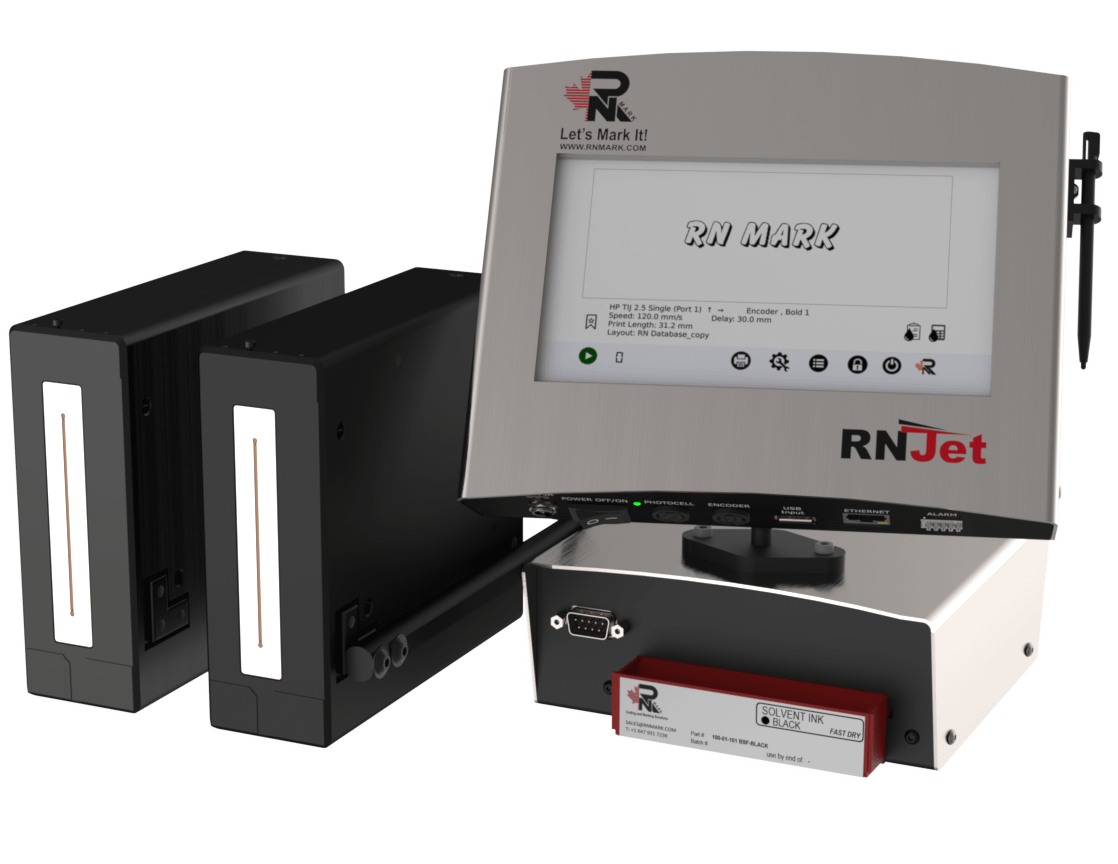 Dual head, large character
Extreme Printing Power, Extremely Affordable.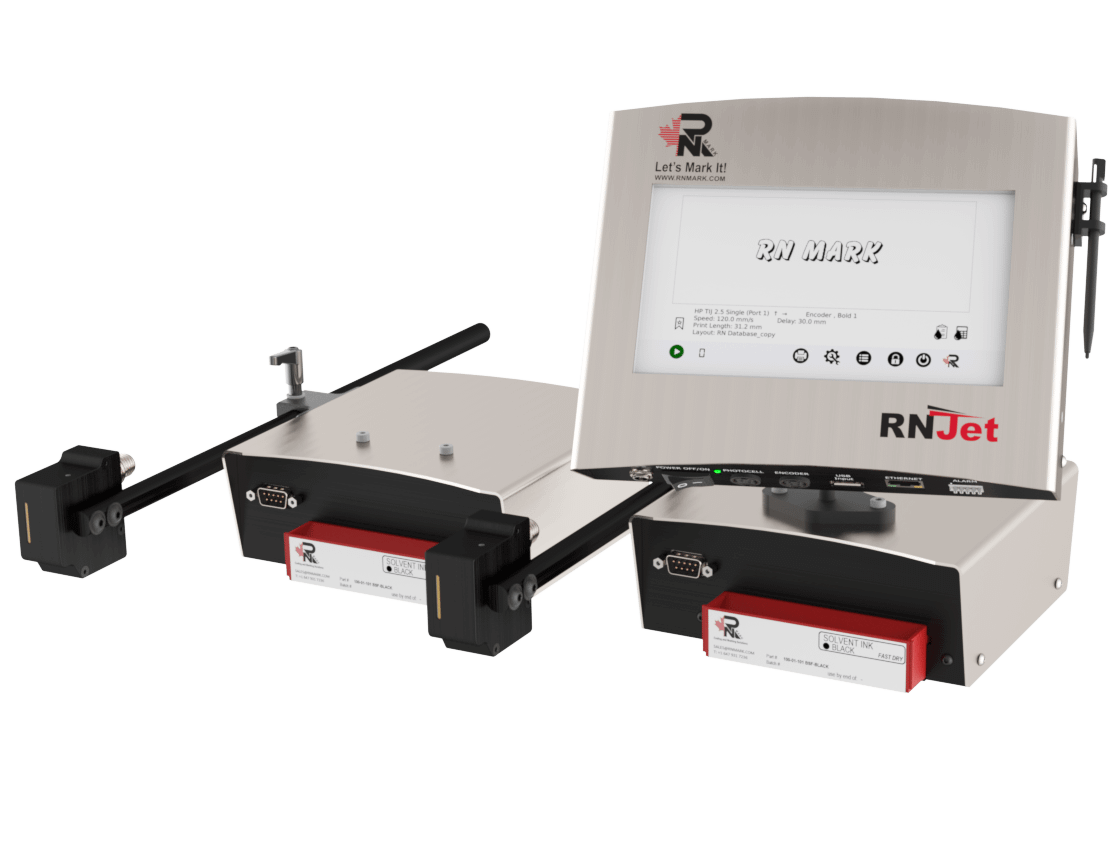 Dual head, small character
Serious Performance for Serious Requirements.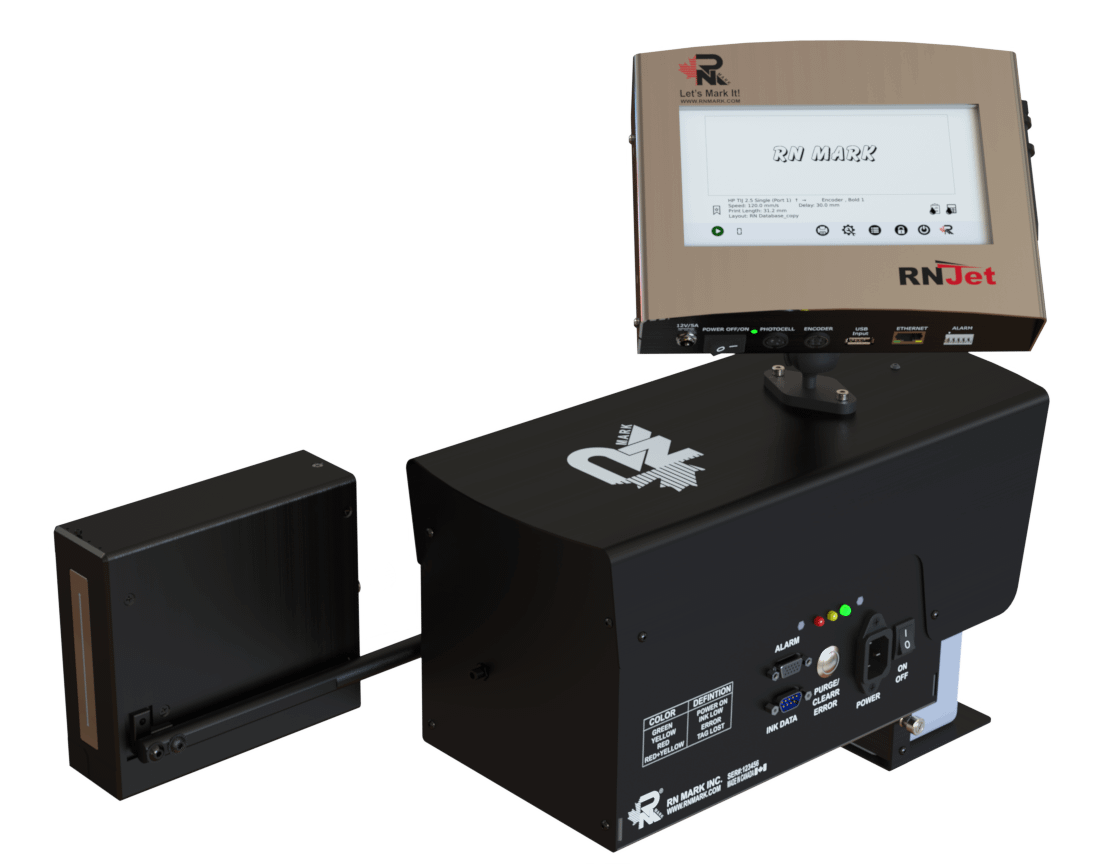 Single head, large character