Making small character coding fast & easy.
No-maintenance, fast speeds (up to 90 m/min) and fast drying ink (1-3 sec)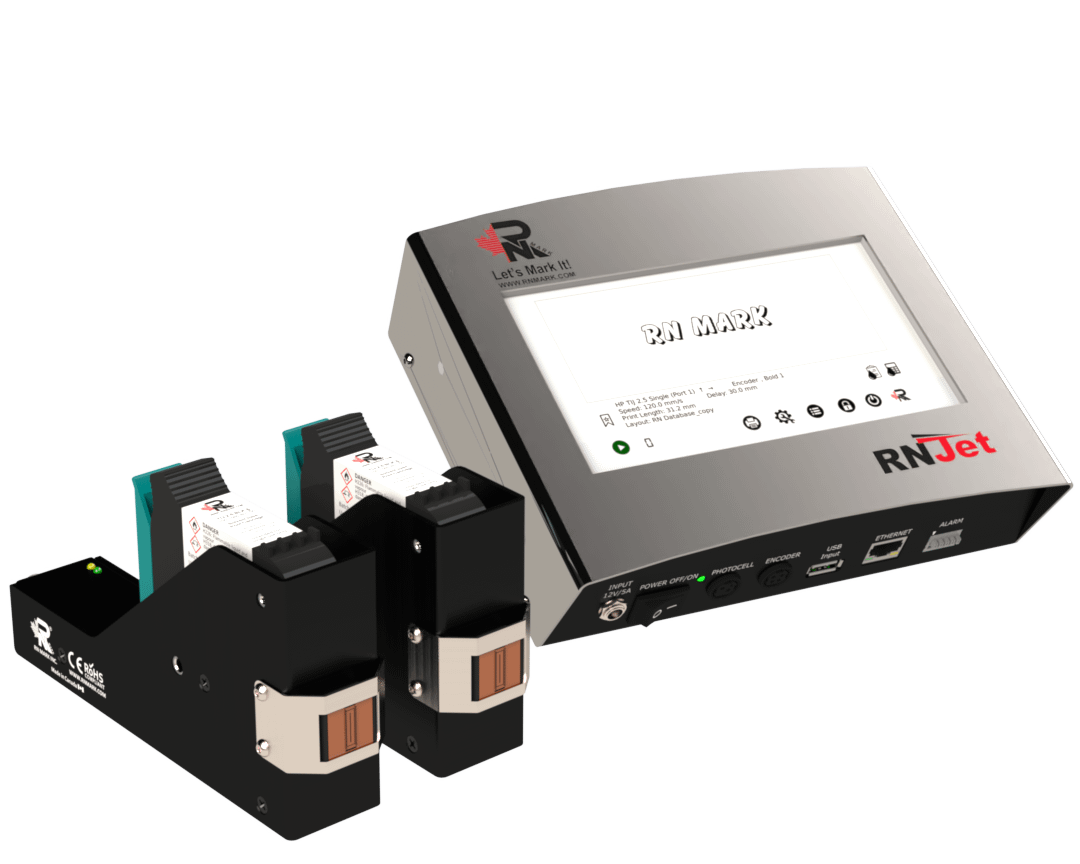 Dual stitched head allows up to 25mm (1") or 12.7mm (0.5') in two different spots of a product in one production line.
Printing speed could reach speeds of 90m/min with both heads at once. High speed communication allows for dynamic data printing up to 20 prints per SECOND!
1-3 seconds on non-porous materials, or instantly for porous application.
No more expensive yearly maintenance bills or costly downtime… our date coder requires 0 maintenance, keeping your production running smoothly.
Our 7" touch screen Controller is durably crafted with stainless steel, allowing it to stand up to wear and tear, even in the harsh conditions of a production line. Its user-friendly software is designed for industrial manufacturing, and is capable of handling any project your business requires.
We are a proudly Canadian company; our machines are designed and fully manufactured by our skilled team of technicians in Ontario.
Ideal for high-speed, small character coding
The RNJet H2+ is a dual head, high-resolution, high speed coding and marking printer. Using solvent and water-based inks it can print text, logos, counters, barcodes, dates, times and more with ease. A wide variety of colors such as Black, Pigmented White & Yellow, Red, Blue, FDG and UV Black gives you the flexibility to mark practically any product the way you want.
RNJet Date Coders are well-known all over the world
Our professional team with more than 20 years' experience in the coding & marking business will be more than happy to support you in your project.