Print high-quality codes & marks on all types of surfaces
Cosmetics and personal care manufacturers need to ensure that their products are safe and properly labeled, so coding and marking which is accurate, legible, and permanent is necessary to communicate important information to consumers.
With RNJet machines, it's easy to print high-quality codes and marks onto all types of surfaces, regardless of their shape. That means, with a full range of ink types and colors, you can print what you need on a flat or curved packaging or container.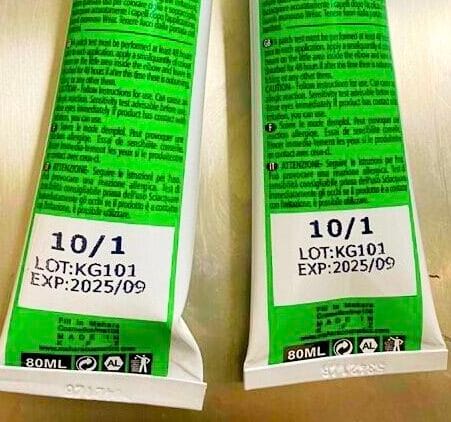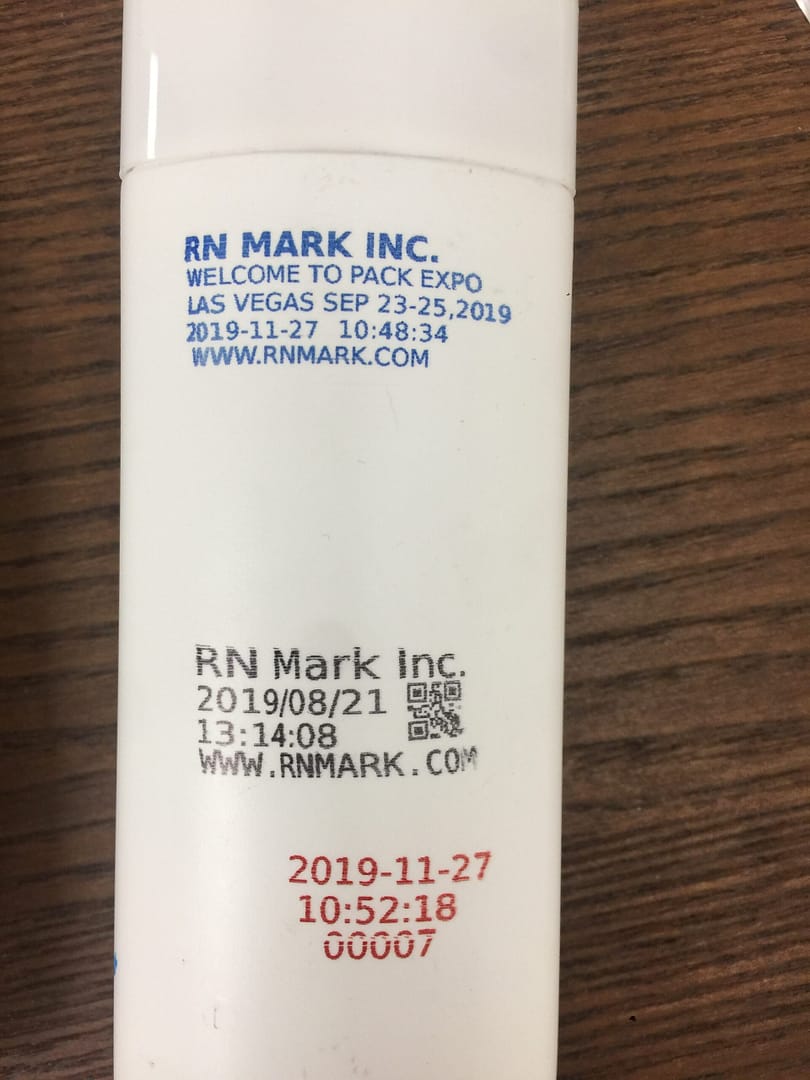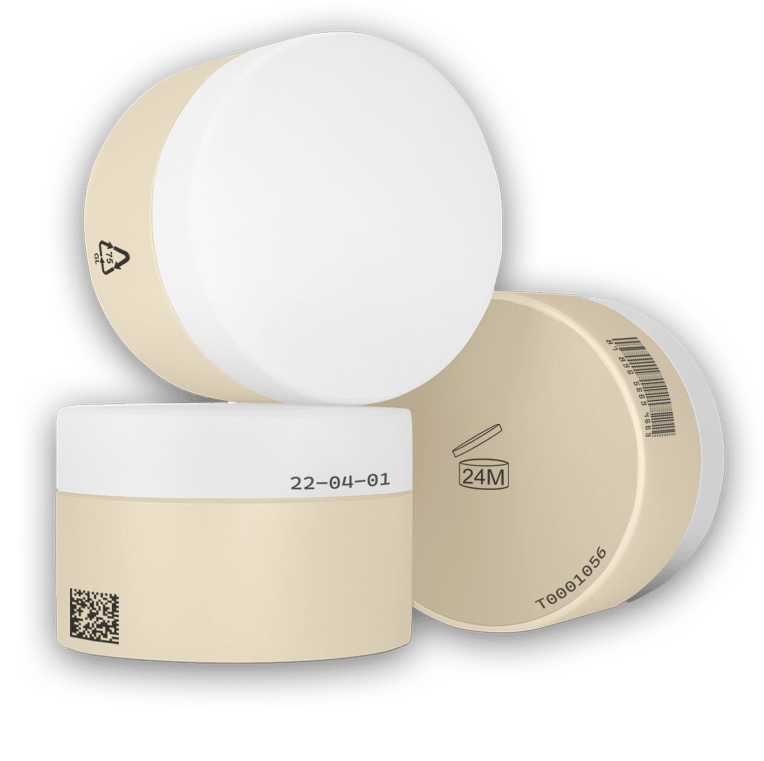 RNJet's inkjet printers and inks are designed and built to perform and deliver results in the harshest production environments. With the numerous code formats and marking designs that can be stored and retrieved rapidly within our user-friendly controller, switching production from one product to another is fast and easy.
A wide variety of colors such as Black, Pigmented White & Yellow, Red, Blue, FDG and UV Black gives you the flexibility to mark practically any product the way you want.
More Printers Great for Cosmetic Application
Explore the possibilities…
Incredible Value, Unprecedented Performance.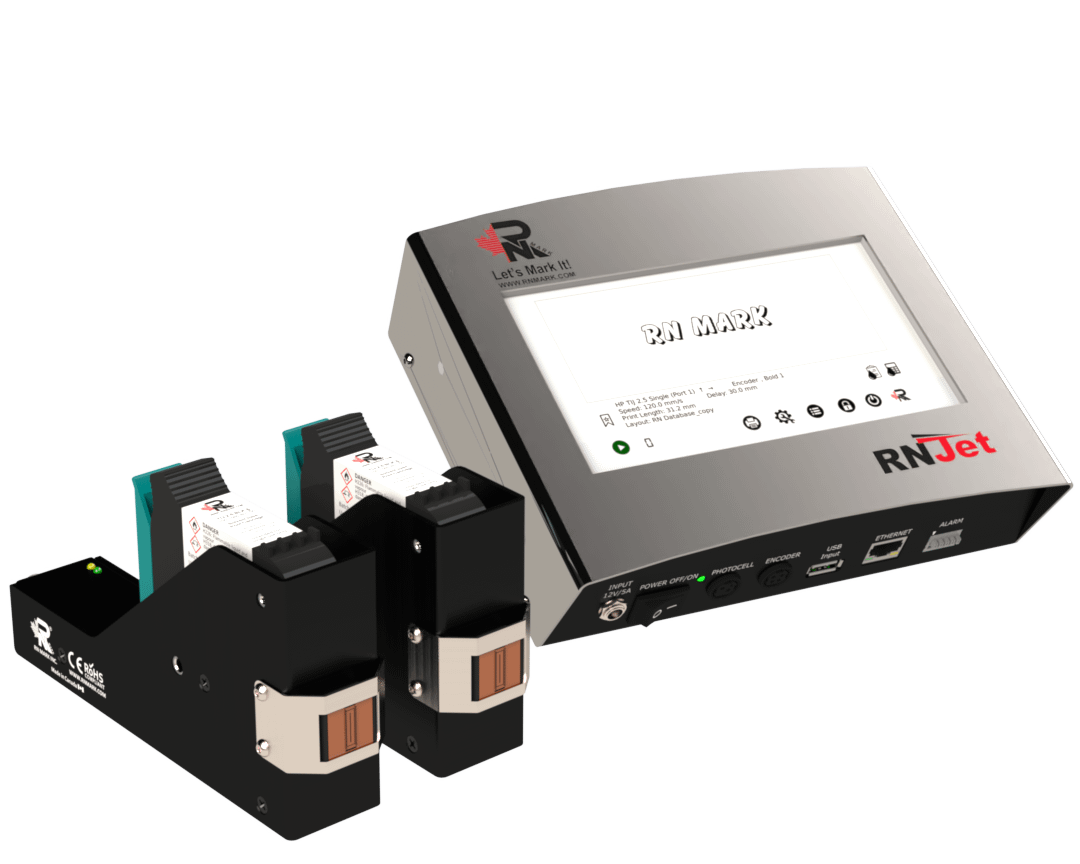 Dual head, small character
Extreme Printing Power, Extremely Affordable.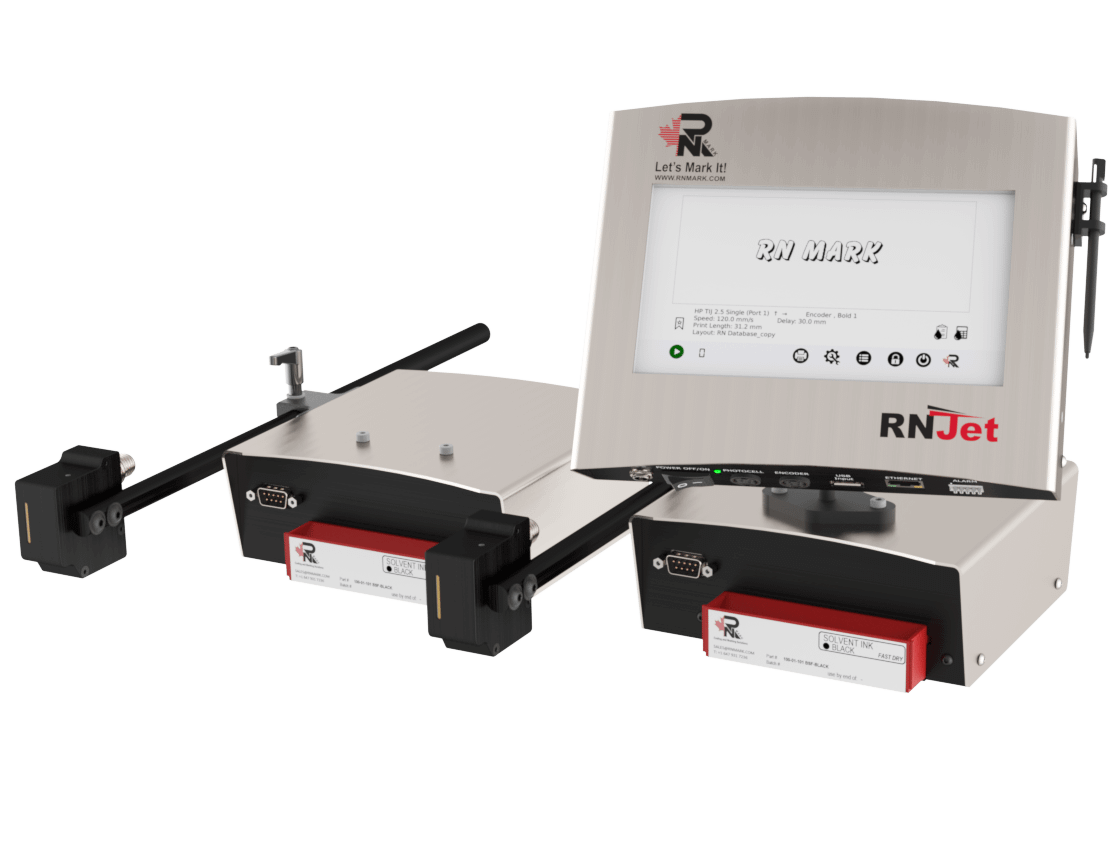 Dual head, small character
Serious Performance for Serious Requirements.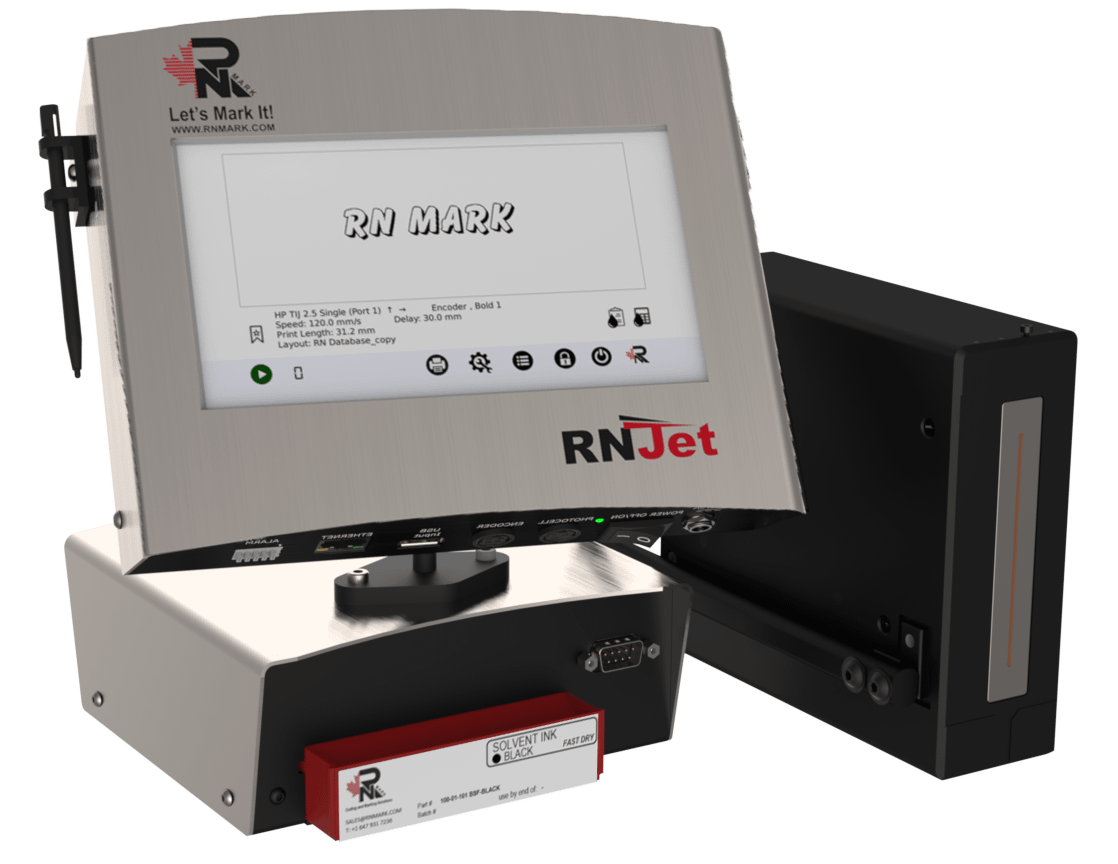 Single head, large character